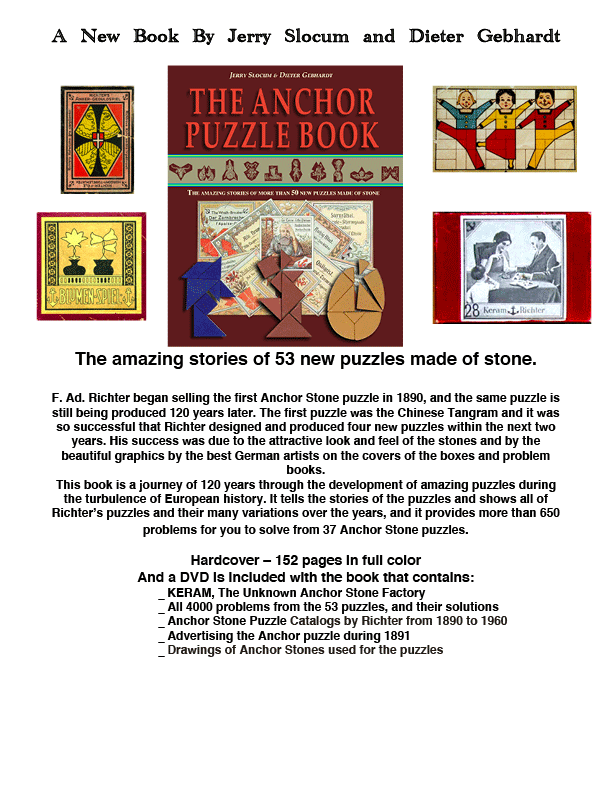 Price $45. For USA residents including shipping.
For International orders the price fo the book is US$40, plus postage. Contact Jerry for current postage rate.
Pay by PayPal account: Books@SlocumPuzzles.com or checks in US$ to
Jerry Slocum, 257 South Palm Drive, Beverly Hills, CA 90212 USA.
Please send an Email with exact address and note if you want an autograph.
Available Now – Limited supply – Jslocum@earthlink.net